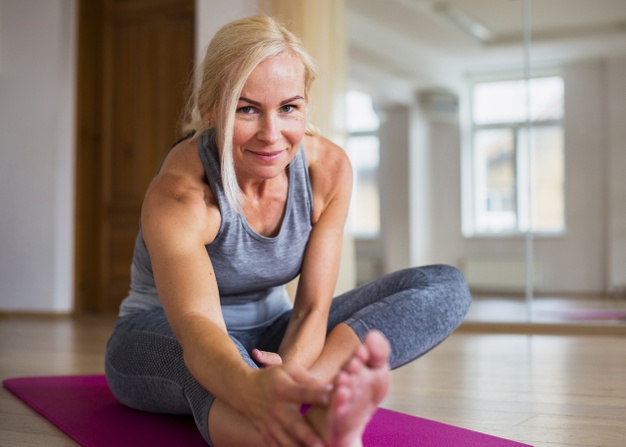 YOUR WELLNESS IS OUR MISSION
We wake up everyday on a mission to reimagine wellness and help people everywhere feel and look their best while living life to the fullest. We craft CBD wellness and beauty solutions that tap into the power of CBD and your own endocannabinoid system. Our products are created from US-Grown hemp and thoroughly tested to ensure your safety and satisfaction.
What Is CBD Massage?
Before we talk about the benefits of CBD massage oil, let's first explain what a CBD massage is. CBD stands for Cannabidiol which is the cannabinoid in cannabis. It doesn't have the THC that cannabis has which means you won't experience the 'high' effect.
It does provide a relaxing effect and is perfect as part of a massage. A CBD oil massage has all the benefits of a regular massage as well as the added benefits of CBD.
These are a few of the benefits you could experience from using CBD massage oil.
1. Reduce Tension
One of the main reasons to get massage therapy is to relieve tension from your body. Both in body and mind, the cannabinoids in CBD massage oil helps to do this.
This is because CBD helps to ease and relax your muscles as the cannabinoids enter our endocannabinoid system via the skin. Since it doesn't contain THC, the active ingredient of marijuana, you won't get high from it.
That means you can go about the rest of your day without feeling high and still enjoy the relaxing afterglow of the massage.
2. Helps Relieve Chronic Pain
CBD massages are perfect for those who suffer from chronic pain. This is because CBD is proven to be an excellent way to deal with pain management.
The cannabinoids in CBD massage oil helps to reduce inflammation and soothes muscles. This makes it very effective at providing relief from painful joints and muscles.
People who suffer from chronic pain, arthritis, back pain, and so much more can reap the many benefits of a CBD oil massage. You might start to feel the effects within minutes and it can last for hours afterward.
3. Alleviates Anxiety and Stress
If you suffer from anxiety or feel stressed often, you could also enjoy the benefits of a CBD oil massage. CBD oil is hailed for its ability to reduce the symptoms of anxiety, and a massage could be the most effective use of it.
This is because CBD oil induces a soothing and calming effect but doesn't get you high. A massage without CBD oil will help you to de-stress, and paired with CBD oil it's a match made in heaven!
The effects of a CBD oil massage can last for up to two hours and is the perfect way to calm down and ease your mental state.
4. Improves Skin Conditions
You might not know it, but CBD is, in fact, a fantastic moisturizer. CBD massage oil contains hemp which conditions the skin making it supple and soft.
Not only does this help you feel better and more relaxed after the massage, but it can also help with skin conditions. People who suffer from skin conditions such as eczema, acne, psoriasis or even just dry skin, can benefit from it.
This is also because of the anti-inflammatory properties of CBD that will soothe the skin and reduce the pain of some skin conditions as well. There are minimal side effects and if you've tried other remedies that haven't worked, it's definitely something you should consider.
5. Boosts Your Mood
If you've ever had a massage before, you'll know that during and after, you feel great because of it. It relaxes the body and mind and helps you to forget about your worries and live in the moment.
Combined with CBD oil, this elevates the experience and makes it much more enjoyable. You'll leave the massage with smoother skin, relaxed muscles, and feel less anxious or stressed in general.
All of these factors combined provide a massive boost to your mood.
6. Stimulates the Senses
Getting a CBD oil massage is a great way to connect to your body and it stimulates the senses in a unique way. Since your skin, muscles, and mind are all being stimulated during the massage, it provides a great feeling.
You'll feel more connected with your body and can help you feel refreshed and alert. Living in such a fast-paced world means that we don't often spend enough time connecting with ourselves and living in the moment.
A CBD massage is a great way to do this and is something you should consider making a regular occurrence.
It's Time for You to Start Using CBD Massage Oil
Are you curious about using CBD massage oil soon? These are just a few of the best reasons to use it and it could help many people with various ailments.
Getting a CBD massage is an amazing experience and could help ease anxiety, pain, skin issues, and even just relax you. It is becoming an increasingly popular form of massage in recent years. The only way to understand how good it can be is by getting one for yourself.
What Is Hemp CBD?
Hemp is a type of cannabis plant that by law must have levels of THC that are under 0.3%. CBD, or cannabidiol, is a non-psychoactive compound (a cannabinoid) found in legally grown hemp that works within your own body's endocannabinoid system. Many people report CBD providing a wide variety of health benefits.
How Does CBD Work?
Your body's Endocannabinoid System (ECS) regulates health and physiological functions such as appetite, immune response, memory, mood, pain, and sleep. CBD is very similar to the compounds produced by your own body to help keep your ECS, and your health, in balance. (https://en.wikipedia.org/wiki/Endocannabinoid_system)
How Do I Take CBD?
Inhale, ingest, apply… the choice is yours. CBD products come in many form factors ranging from vapes and flower you can inhale, tinctures you can ingest, and topicals you can apply to your skin. Below is a basic guide to activation time and duration of effect.
VAPES & FLOWER
Activation Time : Immediate
Duration of Effect : 1 – 2 Hours
TINCTURES
Activation Time : 10 – 20 Minutes
Duration of Effect : 2 – 3 Hours
EDIBLES
Activation Time : 60 – 90 Minutes
Duration of Effect : 3 – 4 Hours
TOPICALS
Activation Time : 30 – 60 Minutes
Duration of Effect : 2 – 3 Hours
How Much CBD Should I Take?
Amounts vary based on one's individual biology, the desired effect, and whether you're using CBD only on occasion or as part of a daily wellness regime.
Is CBD Safe To Use?
A World Health Organization (WHO) report has found that naturally occurring CBD is safe and well tolerated in humans (and animals), and is not associated with any negative health effects.
Will I Get High From CBD Products?
Our products won't get you high. CBD is non-psychoactive. While full spectrum products have trace amounts of THC (under 0.3%), that level of THC is too small to get you high. CBD isolate products have been purified and contain no THC at all.
Will I Be Able to Pass a Drug Test If I Take CBD?
While our Pristine products contain no THC and our Holistic product contain under 0.3% THC, the compounds and amounts drug tests can detect vary from test to test and results can vary from person to person. So, unfortunately, we can't make any guarantees regarding any test you may take.
What Is Full Spectrum CBD?
Full spectrum products, like QIND's Holistic CBD line, can contain non-psychoactive trace amounts of THC (0.3% or less) along with other cannabinoids, essential amino acids, vitamins, minerals, and plant terpenes found in hemp. Full spectrum products typically cost a bit more but can provide additional benefits because the terpenes and other compounds work in concert with CBD in what's known as the entourage effect.
What is CBD Isolate?
Isolate products, like QIND's Pristine CBD line, use a more highly refined form of CBD that is 99% pure, flavorless, odorless, and that contains no THC, other cannabinoids, or plant terpenes. Isolate products are typically lower cost than full spectrum making taking higher dosages on a regular basis more cost effective. Because isolate products contain no THC, they are also less likely to effect drug testing results.
Why Should I Choose QIND Hemp Products?
At QIND, our mission is to bring you the highest quality CBD products and ensure they are fully tested. All our products carry a 30-day no questions asked money back guarantee so you can shop with confidence. And, by signing up for our Wellness Rewards customer loyalty program you can qualify for discounts, special offers.
Get your CBD products at Valley Massage Clinic